Chocolate Sponge Cake I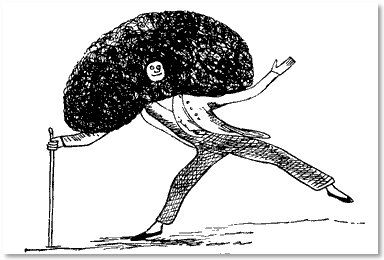 A Sponge Cake? My head is like a sponge!
Four eggs, scant one-quarter pound chocolate, one cup milk, two cups sugar, one and one-quarter cups flour, one teaspoon Crescent baking powder. Boil chocolate and milk, and cool; cream yolks of eggs and sugar well, as for sponge cake; add mixture of milk and chocolate; then add flour and baking powder, and last the stiffly beaten whites of eggs. Filling: One-half cup milk, one tablespoon sugar, one-half square chocolate; thicken with corn starch, and add vanilla. Icing: One cup granulated sugar, one-half cup water, two squares chocolate, a little vanilla, butter size of a walnut, white of one egg. Boil sugar, chocolate and water until it threads; then add vanilla, and butter. Beat into stiffly beaten white, until ready to spread on cake.
A Chocolate Cake in Just Five Minutes
The simplest chocolate cake recipe you will ever find. And it's ready in just five minutes! You make it in a cup using a microwave.