DEVIL'S FOOD CAKE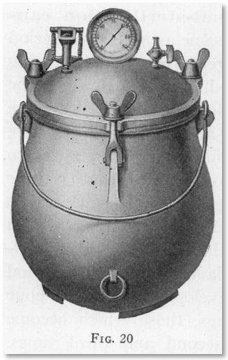 Devil's Food Cake - Can You Resist the Temptation?
4 ounces of chocolate, 1/2 pint of milk, 1/2 cup of butter, 1 1/2 cups of sugar, 4 eggs, 3 cups of flour, 2 teaspoonfuls of baking-powder.
Put chocolate in milk and cook in double-boiler till smooth and thick (about 5 minutes), and stand aside to cool. Beat the butter to a cream, and add gradually the sugar and yolks of eggs; then the cold chocolate mixture, and add the flour, which has been sifted with the baking-powder. Add the well-beaten whites of eggs and flavor with vanilla. Bake in layers and put together with soft icing, to which add chopped figs or nuts.
Devil Food Cake
Devil's Food Layer Cake with Peppermint Frosting from the December issue of Bon Appetit Magazine.