"SCHWARZ" CAKE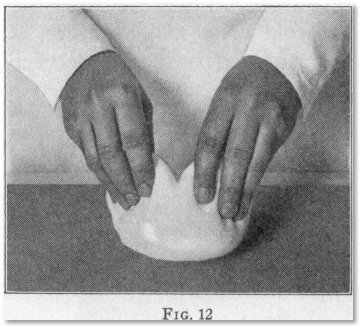 This Recipe is a traditional German Recipe Imported to America
This delicious black chocolate or "Schwarz" cake, as Aunt Sarah called it, was made from the following recipe:
1 1/2 cups of sugar. 1/2 cup butter. 1/2 cup sweet milk. 1 even teaspoon of soda (saleratus). 3 eggs. 1 teaspoonful of vanilla. 2 cups flour. 1 1/2 teaspoon of Royal baking powder.
Before mixing all the above ingredients place in a stew-pan on the range 1/2 cup of grated chocolate and 1/2 cup sweet milk; allow them to come to a boil, then stand this mixture aside to cool and add to the cake mixture later.
Cream together sugar and butter, add yolk of eggs; soda dissolved in the milk, then add flour and baking powder sifted together alternately with the stiffly beaten white of eggs. Then beat in last the chocolate and milk mixture which has cooled. Bake in layer cake pans.
Use the following chocolate filling:
1/2 cup sugar. 1/2 cup milk. Yolk of one egg. 1/2 teaspoon of corn starch (good measure). 1/4 cake of Baker's unsweetened chocolate. Boil all together until quite thick and spread between layers of cake.
Black Forest Cake